What is La Popsi?
How did it all begin?
As little girls, we gave each other a pinky promise that once, sometime and somewhere, we will do something together, that we will do it with all our hearts and that we will succeed in it.
When our two boys started getting to know their first spoonfuls of food, we prepared them homemade, simple but healthy meals that did not contain additional sugar and other unnecessary ingredients. But when summer came and the boys started to grow their first teeth, we came up with the idea of frozen fruit sticks, which we used to relieve their teething pain and inflammation. And that's how the first experiments of La Popsi began.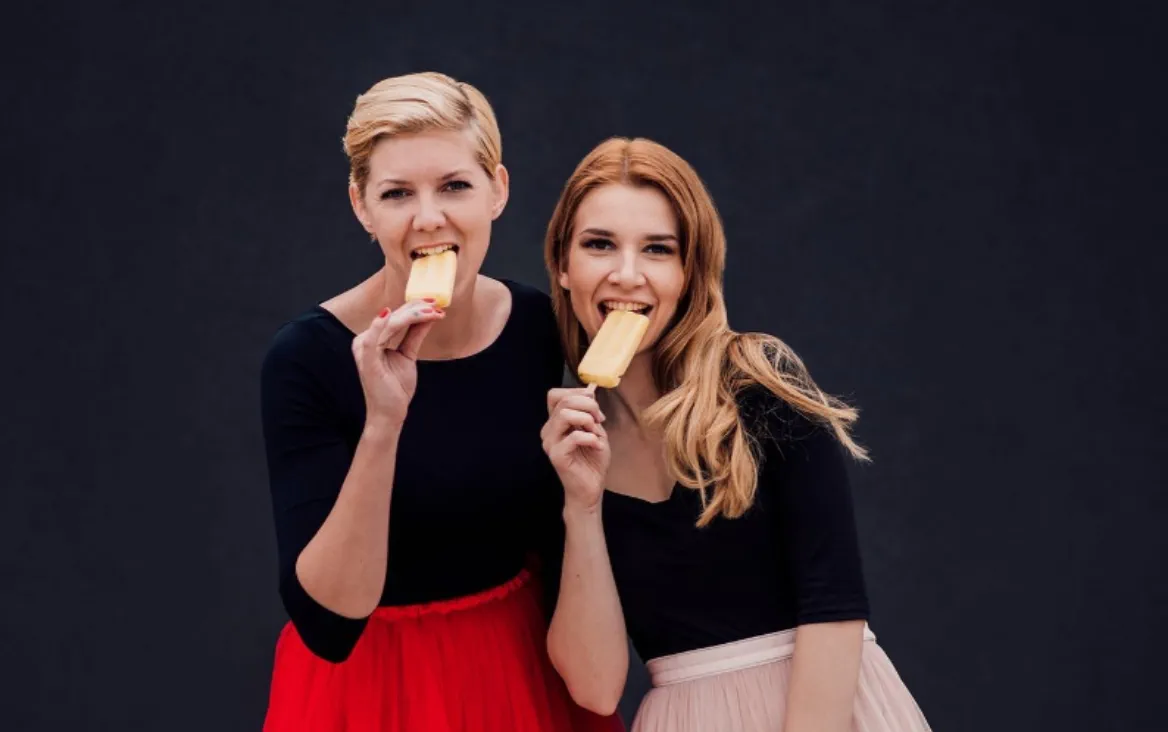 Homemade fruit frozen desserts have become a real hit in our homes. They were disappearing from the freezer faster than they were coming in. And that's when we felt that fruit frozen desserts without added sugar were an idea worth investing our energy and time into. And we started writing the story La Popsi.

In 2018, the value of our idea and the quality of our products were also recognized in the Štartaj Slovenia project! We became part of a team of entrepreneurs who believe in dreams and success. With the huge challenge of presenting fruit frozen desserts in winter, we stepped into the project and proved that anything is possible, you just have to believe in yourself. You heard us, and La Popsi products convinced you to support us again and again.
La Popsi became the Hit product of 2018.
With the clear goal of creating an internationally recognized brand and fruit desserts that each of us can afford, we continued our story. The La Popsi family has been joined by La Popsi BonBoni, La Popsi Sorbet and La Popsa Moon Melts, which you can find all over Slovenia and also abroad.