La Popsi world
Welcome to the fruit world of La Popsi! Let us introduce you to the stars of fruit frozen desserts, candies and freeze-dried snacks.
Orange
Did you know that...
… Oranges grow best in places with subtropical and tropical climates. Brazil, the United States of America and China are among the largest producers of oranges, and many are also grown in Spain, Turkey, Egypt and Italy. Oranges are a real treasure trove of vitamins and minerals. Just one contains about 80% of the recommended daily intake of vitamin C, which our body absolutely needs for normal functioning. They are also full of potassium, folic acid, calcium, magnesium, vitamin A and some B complex vitamins.
DO NOT FORGET!
One La Popsi orange a day keeps the doctor away.
How much orange do we put in La Popsi?
Vitamin and refreshing La Popsi Orange contains:
1 orange,
1/3 lemon,
a little ginger, and
a spoonful of honey.
Our goal?
Juicy, vitamin-filled oranges all year round.
And the solution:
Strawberry
Oh, these strawberries…
… Sweet, cute, aromatic berries we can find in every garden. The taste of strawberries is simply wonderful and is part of our sweetest memories. Strawberries are not only delicious, they are also rich in antioxidants, are an excellent source of vitamin C, they boost our immune system and they contain many vitamins that are good for the body.
CHECK THIS OUT…
One La Popsi Multipack Strawberry contains 36 strawberries + 4 lemons.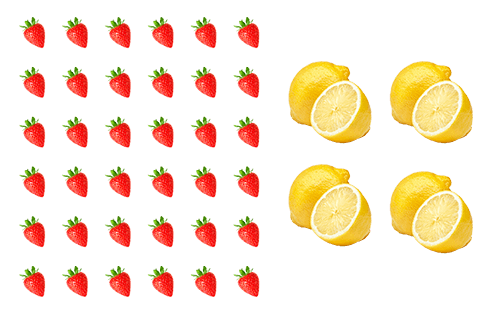 Our goal?
Sweet strawberries, full of flavor and vitamins all year round.
And the solution:
Mango
Did you know that…
… Mango is the king of the fruit world, and it bears this title not only because of its unique taste, but mainly because of the many beneficial properties it has for our body. It has a high iron content, regulates high blood pressure, helps with diabetes, has a lot of vitamins A and C and is full of fiber.
According to Indian tradition, the unique combination of vitamins, minerals and antioxidants in mango is supposed to distract us from difficult thoughts and redirect us to more pleasant feelings. That is why it has the reputation of being the fruit of love.
How many mangoes do we put in La Popsi?
We use 3/4 of a mango for one La Popsi Mango.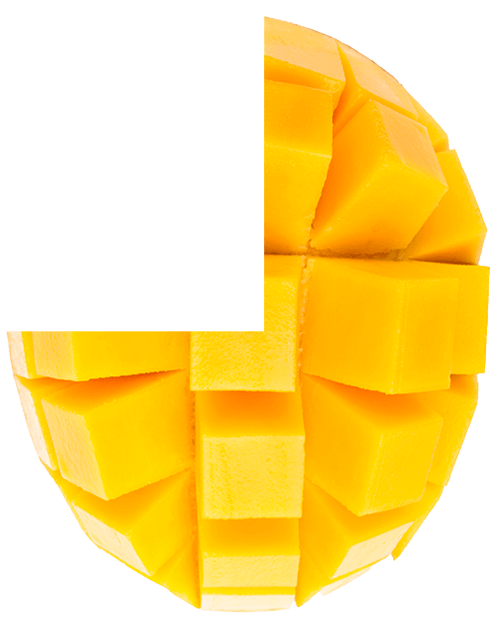 Our goal?
Sweet and ripe mangoes all year round.
Solution:
Tangerine
Would you agree that…
… Tangerines taste like winter, when it's cold outside and warm in the house? Aromatic tangerines are also a real treasure trove of vitamins and minerals. Their taste is citrusy and pleasantly refreshing. They also contain a lot of vitamin C and are great for boosting the immune system.
Selected fruit, selected combinations and elaborate processing method. This is La Popsi.
How many tangerines do we put in Sorbet?
Each Sorbet La Popsi Mandarin contains 10 mandarins.
Our goal?
Aromatic, vitamin-filled tangerines all year round.
Solution:
Raspberry
A delicious summer fruit…
… Which is simple in its taste yet so graceful. Raspberries are a useful fruit, as they have many medicinal effects. They contain a lot of vitamin A, which helps with eye problems. They are a rich source of vitamin C and an excellent antioxidant.
Sweet raspberries + elderberry syrup = a fruity gourmet treat
How many raspberries can you find in our products?
Each La Popsi Raspberry contains 13 raspberries. You can find 101 raspberries in one pot of raspberry sorbet:
Our goal?
Divine raspberries all year round.
Solution:
Pineapple
For us…
… The taste of pineapple is seductive, sweet, and juicy. This real, just-right-ripe pineapple will entertain your taste buds for quite some time after the first encounter. Pineapple contains few calories, but nevertheless strengthens the body with many vitamins and micronutrients, which are not often found in other fruits.
It creates a taste that you remember and makes you crave it until you bite into it again.
How much pineapple do we put in La Popsi?
We use 1/20 of the whole fruit for one La Popsi Taste of Summer..
Our goal?
Seductive, sweet, juicy pineapple all year round.
And the solution:
Lemon
Did you know that...
… Lemons come from Asia. Under favorable conditions the lemon tree bear up to 800 fruits a year.
Fast freezing method
=
the fruit retains all the vitamins and minerals
How much lemon do we put in La Popsi?
For one La Popsi orange and lemon flavor, we use 1/3 of the whole fruit.
Our goal?
Refreshing lemon flavor full of vitamin C for the whole year.
Solution:
Passionfruit
Did you know that...
… Passion fruit or maracuja comes from Brazil and is a vine with beautiful blossoms. Its fruit fascinates us with its intense, sour taste and is an excellent source of vitamins A and C, and we also attribute to it extraordinary calming, soporific, and soothing effects.<br /> ``The best`` is the choice to make when you need to set the right rhythm for your mind and body.
»The best« choice to make when you need to set the right rhythm for your mind and body.
Banana
Did you know that...
… Bananas are one of the most popular fruits in the world, we eat more than 100 billion of them every year. They are tasty, contain many important nutrients and antioxidants, and can also improve digestion. The peel of a very ripe banana has dark spots. The more dots it has, the richer the banana is in substances that strengthen our immune system.
Our idea for La Popsi Bon Bon:
Classic gelatin
Plant gelling agent agar agara
Lime
Did you know that…
… Limes contain a large amount of vitamin C, flavonoids, and antioxidants. They share many favorable characteristics with their friend lemon. But it differs in the nuance of taste. Its pleasant acidity complements refreshing drinks perfectly.
Cocktail on a stick, suitable for adults only.
Product with lime: