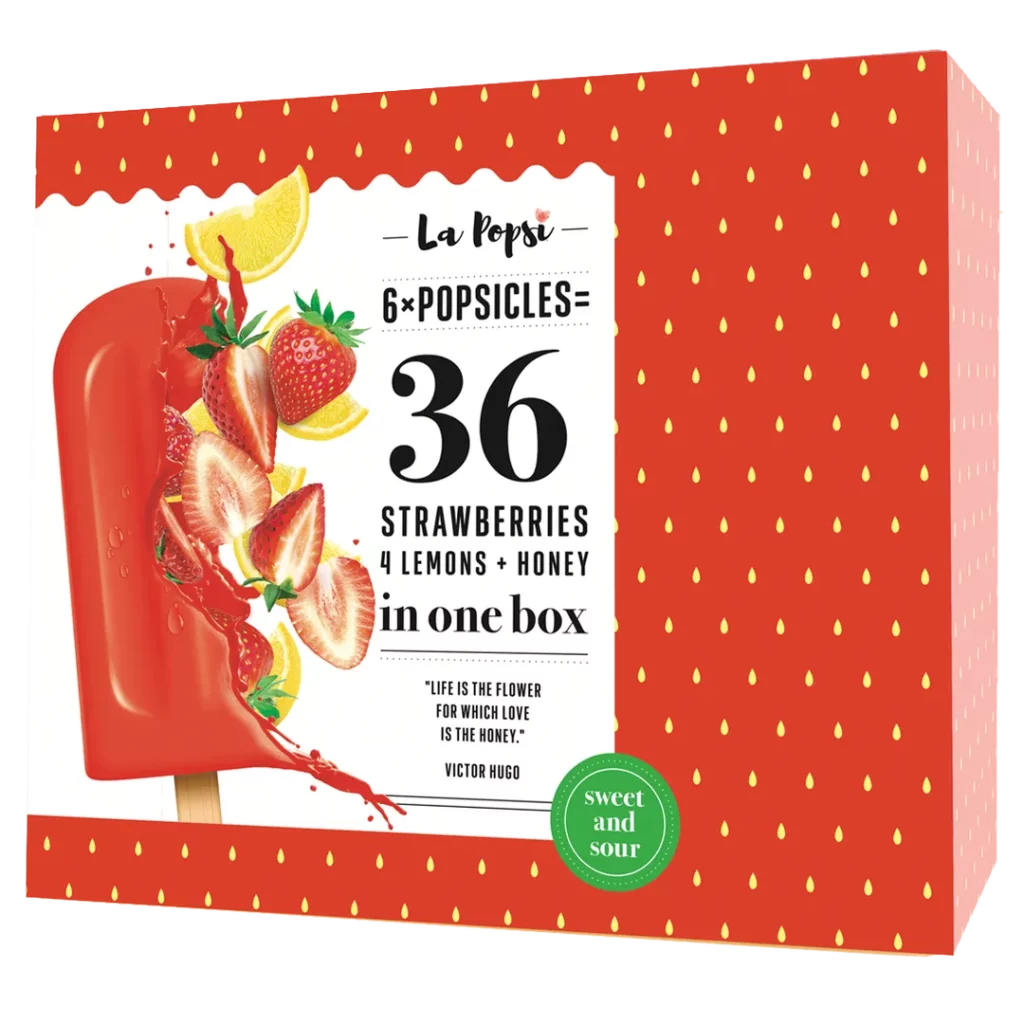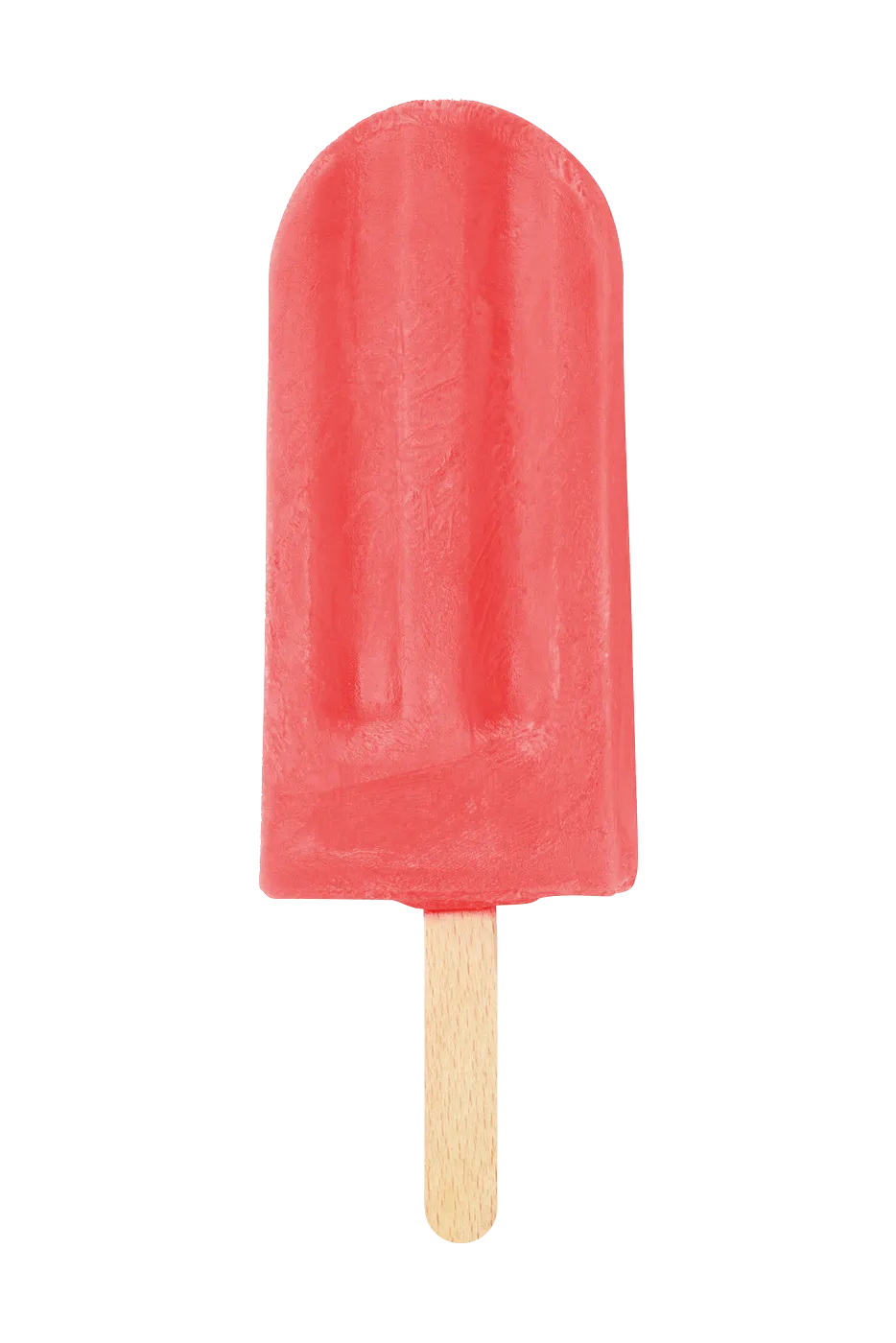 La Popsi Multipack Strawberry
Top combination. Sweet strawberries and refreshing lemons.
Strawberries are rich in antioxidants, are an excellent source of vitamin C, boost the immune system and contain many vitamins beneficial to the body.
Product description
This product's taste, appearance and nutritional values ​​depend on natural fluctuations.
Lactose and gluten free.
Recommended serving temperature: -14 °C. Store at -18 °C. Do not refreeze after thawing.
Net quantity: 360 g (6 x 60 g)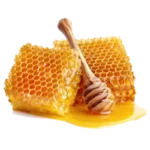 Honey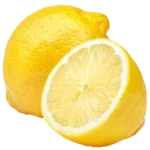 Lemon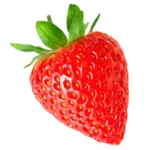 Strawberry
Ingredients: strawberry pulp 50%, honey 18%, lemon juice 16%, water 16%.