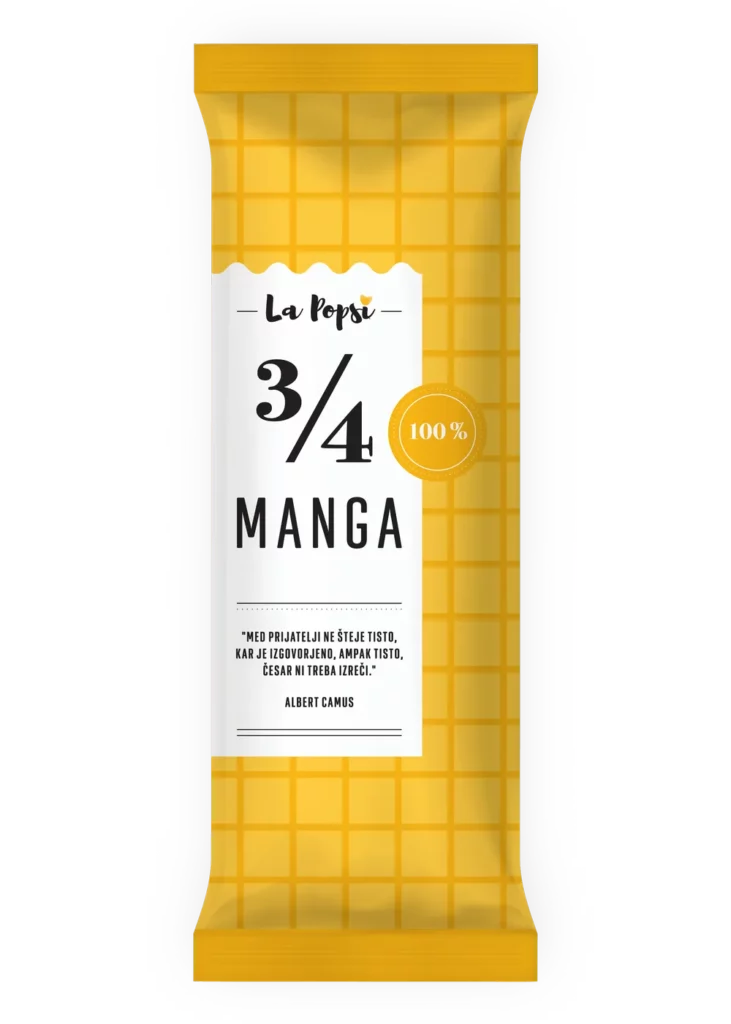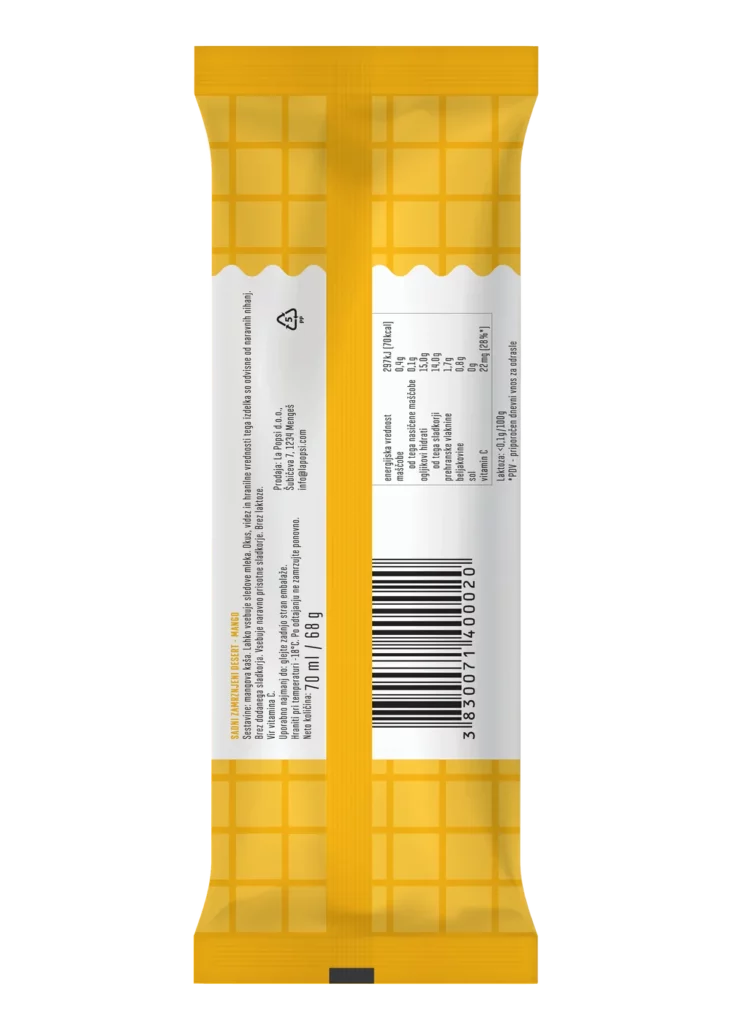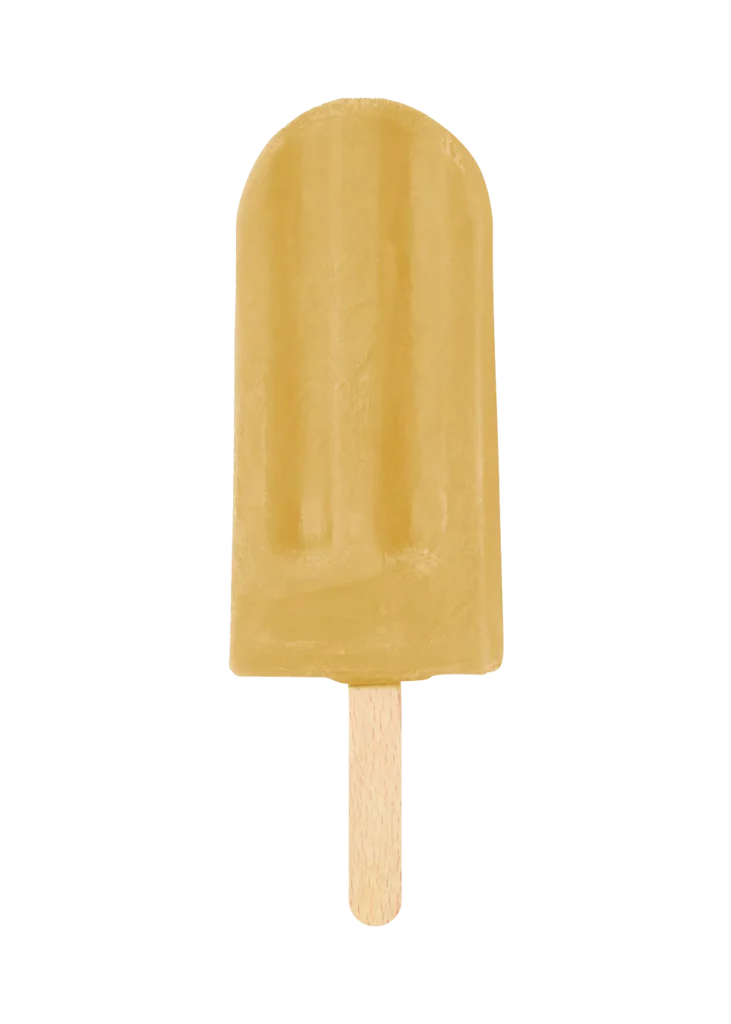 La Popsi Mango
Fruit frozen mango dessert. The royal mango and the royal La Popsi ¾ Mango.
Mango is the king and reigns supreme in the fruit world. It combines the taste of oranges, perfectly ripe peaches and aromatic pineapple. We chose the best quality ones, that are so full of flavor they don't need anything added at all.
Product description
This product's taste, appearance and nutritional values ​​depend on natural fluctuations.
Lactose and gluten free. Suitable for vegans.
Recommended serving temperature: -14°C.
Store at -18°C. Do not refreeze after thawing.

Net quantity: 70 ml / 68 g
| | |
| --- | --- |
| Average nutritional value per | 100 g |
| Energy value | 297 kJ / 70 kcal |
| Fat | 0,4 g |
| of which saturated fats | 0,1 g |
| Carbohydrates | 15 g |
| of which sugars | 14 g |
| Dietary fiber | 1,7 g |
| Protein | 0,8 g |
| Salt | 0 g |
| Vitamin C | 22 mg (28 %*) |
Laktoza: <0,1 g / 100 g, *VAT - recommended daily intake for adults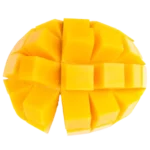 Mango
Ingredients: mango pulp 100%